About Us
Our Mission is to multiply community giving and create caring and vibrant neighbourhoods through promoting volunteerism, linking resources, and supporting local charities and agencies.
Our Vision is building better communities together.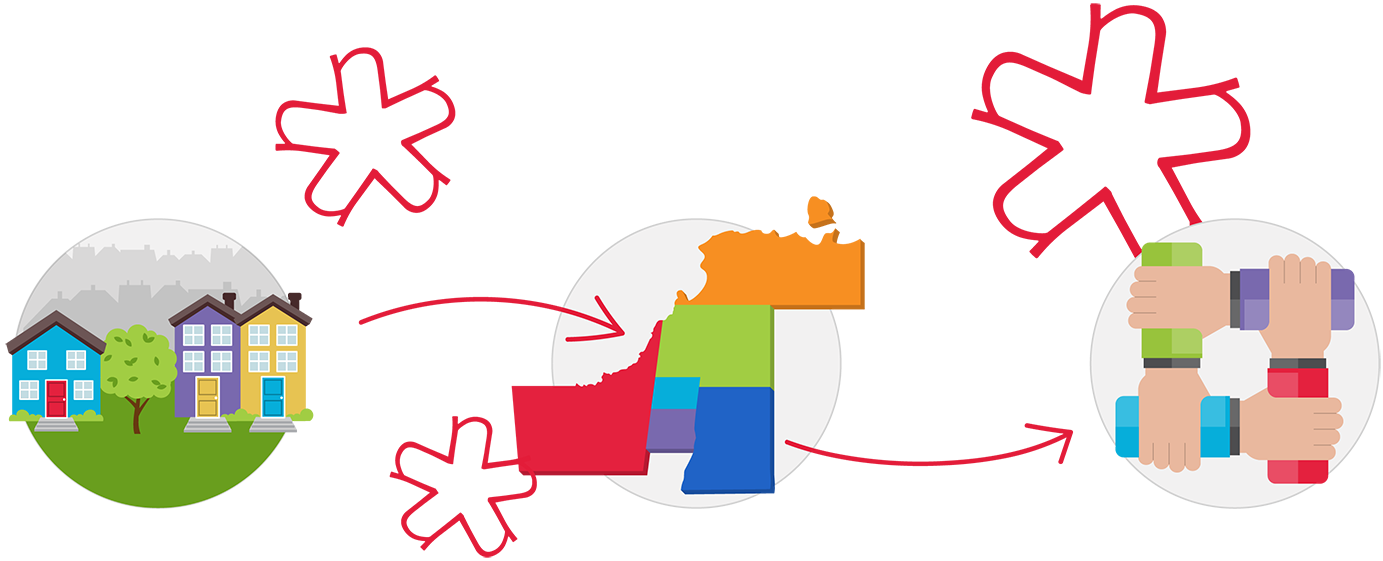 A Division of
Magna International Inc. is deeply committed to supporting the basic fabric of society through volunteer work, charitable activities, and a number of community programs, such as Neighbourhood Network. It is our desire at Magna to continuously improve the quality of life in all of the communities in which our employees work and live.
Founded By
A message from Our Founder
There are many good people in our communities who are willing to help their neighbours, but often unsure of how to give back. In 2008 I joined together with Magna International and a number of committed residents to create Neighbourhood Network, an organization that would do exactly that! Over ten years later, Neighbourhood Network has become a vital part of our communities by matching neighbours and volunteers to urgent community needs. Thank you all for helping us build better communities, together!

Belinda Stronach,
Neighbourhood Network Founder
Staff and Volunteer Steering Committee
Erin Cerenzia,
Manager, Community Relations
Lisbeth Goodyear,
Program Assistant
Laurel Benben,
Marketing Specialist
Amanda Hardman
Program Coordinator
Karen Addison,
Ambassador
Tim Jones,
Ambassador, Aurora
Tom Taylor,
Ambassador, Newmarket
Susan Boyne-Bird,
Ambassador, East Gwillimbury
Jenn Anderson,
Ambassador, Georgina